National School Lunch Hero Day at Renaissance Charter School at Central Palm – Courtesy: K-12 by Elior
K-12 by Elior, the premier food service provider for Renaissance Charter School at Central Palm, celebrated National School Lunch Hero Day on May 5, 2023. Several students celebrated the food staff by turning bulletin boards within the cafeteria into "thank you" posters filled with notes of gratitude to the hardworking cafeteria team.
As part of the fun celebration, students of all ages sampled a variety of fruit parfaits as they wrote heartwarming thank-you cards. The goal of this activity was to encourage students to show appreciation for those who make sure they have nutritious meals daily and to shine a light on the importance of school meals. School breakfasts, snacks, and lunches contribute greatly to the success of students.
With the help of experienced dietitians whose expertise focuses on nutrition and wellness along with talented chefs who work diligently to search for new recipes for exciting menu options, K-12 by Elior provides balanced and delicious meals to students grades kindergarten through 12th grade.
With more than 50 years of experience partnering with school administrators, K-12 by Elior has leading programs for students to drive higher meal participation, enhance curiosity about healthy foods, and build local connections for healthier, more engaged students.
Approximately 300 students from kindergarten-8th grade participated in the School Lunch Hero Day event. The excited students sampled fruit parfaits with strawberries, blueberries, cinnamon, brown sugar, and graham crackers as well as chocolate chip cookies.
The K-12 by Elior staff received self-care packages as tokens of appreciation.
The thank-you cards covered the entire cafeteria, milk coolers, and kitchen doors and even had to go in boxes to accommodate the extra cards.
A student even mentioned they skip eating their lunch prepared at home to eat the school lunch prepared by the staff!
According to their website, "K-12 by Elior is part of the Elior North America family of distinct hospitality companies. With more than 50 years of industry experience and 15,000 team members, the Elior family of companies is united in our passion for food, service and excellence. We share an appetite for growth which drives all of us to continually reimagine our customers' experience. The mission of all Elior North America companies is to provide healthy, delicious meals every day to every customer so they can feel their best, and in turn, help our business partners be their best."
How sweet!
Like what you see? Click here for more stories about everything Florida. Florida Insider is dedicated to educating, entertaining, and informing its readers about everything in Florida. Easy to read content at the palm of your hands and covering the stories that matter.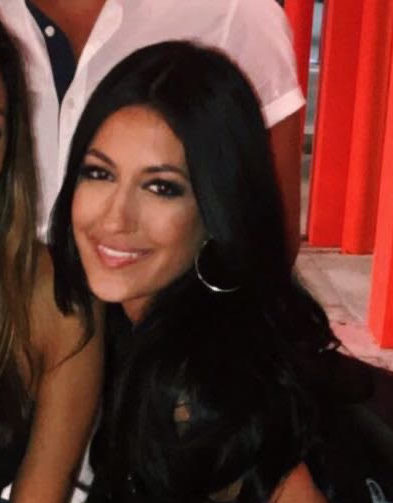 Born and raised in South Florida, Krystal is a recent graduate from the University of Miami with professional writing experience at the collegiate and national news outlet levels. She's a foodie who loves all things travel, the beach, & visiting new places throughout Florida.