Hard Rock Sportsbook App — Courtesy: Shutterstock — Felix Mizioznikov
TAMPA, Fla. (WFLA) — Sports betting is officially live in Florida.
The Seminole Tribe introduced a new era of gambling on Monday, discreetly launching a new sportsbook app that allows Floridians to place bets on sports.
Sports betting officially became legal in October under a gaming compact that was signed by Florida Governor Ron DeSantis and Marcellus Osceola, chairman of the Seminole Tribe, in April and was approved by lawmakers in May.
The Hard Rock Sportsbook app's debut comes amid a legal battle between two Florida pari-mutuel facilities and the federal government regarding the sports betting aspect of the compact. The owners of Bonita Springs Poker Room in Southwest Florida and Magic City Casino in Miami-Dade County are suing the U.S. Department of Interior, which approved the compact. The suit claims the compact "violates federal laws and will cause a significant and potentially devastating impact on their businesses." A judge tossed another lawsuit challenging this specific compact.
The new app, Hard Rock Sportsbook, gives Florida adults the ability to place bets on sports, using smartphones and other devices, and transfer wagering money from Venmo or PayPal.
Bets made anywhere in Florida while "using a mobile app or other electronic device, shall be deemed to be exclusively conducted by the tribe," since they are run through computer servers on tribal property, according to the compact.
Under the 30-year deal, the Seminoles agreed to pay the state of Florida $2.5 billion over the next five years. A 60% cut of profits generated by the marketing would be given to the Pari-mutuel facilities.
"Not only will this compact bring a guaranteed $2.5 billion in revenue over the next five years, but it also brings together Florida pari-mutuel businesses from across the state in a creative partnership with the Seminole Tribe providing increased access to safe and transparent sports betting in Florida," DeSantis said.
Two federal lawsuits are still pending, with one hearing date slated for later this week. A lawsuit filed in Washington, D.C., by West Flagler Associates against Secretary of the U.S. Department of the Interior, Deb Haaland, will be heard this Friday, Nov. 5.
The D.C. lawsuit will be heard in an Article III regulated court by an objective judicial body.
The Seminole Tribe's quick decision to launch the online sportsbook betting app prior to the hearing may prove to be a costly decision.
"Jumping the gun in advance of a federal court hearing (directed to that very issue) will likely not go over well with the federal district court judge, particularly after it was represented in court papers that the launch would not be before November 15. That may prove to be another unforced error. We'll see on Friday," Daniel Wallach, principal at Wallach Legal stated.
An effort to get sports betting on the 2022 ballot is being backed by FanDuel and DraftKings.
Stories that matter are our priority. At Florida Insider, we make sure that the information we provide our readers is accurate, easy-to-read, and informative. Whether you are interested in business, education, government, history, sports, real estate, nature or travel: we have something for everyone. Follow along for the best stories in the Sunshine State.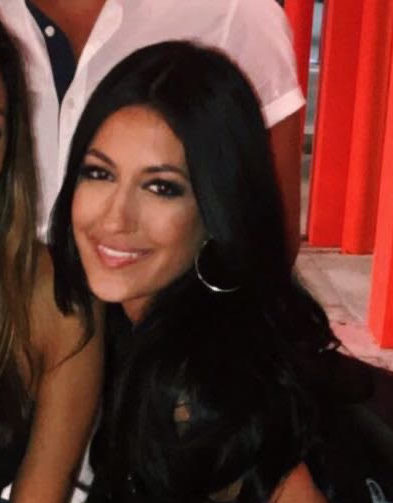 Born and raised in South Florida, Krystal is a recent graduate from the University of Miami with professional writing experience at the collegiate and national news outlet levels. She's a foodie who loves all things travel, the beach, & visiting new places throughout Florida.