Bundtlets – Photo Courtesy: Nothing Bundt Cakes
On Thursday, September 1, Nothing Bundt Cakes bakeries throughout the state of Florida are giving away free Confetti Bundtlets, the brand's individually packaged miniature Bundt Cakes, to the first 250 guests at each location to celebrate its 25th birthday. Clearwater, Carrollwood, Riverview, St. Petersburg, Tampa, and Wesley Chapel stores are participating in the festivities.
To spread even more birthday fun, the beloved bakery franchise is holding an online contest where one lucky winner will receive a $25,000 birthday party planned by a celebrity party planning company. To add to that, 25 runner-ups will each be gifted a $100 Nothing Bundt Cakes gift card.
Fans can enter the competition by submitting a picture from their favorite birthday memory, describing what they enjoyed about it, and sharing what winning the birthday party would mean to them. Entries will be accepted from Sept. 1–25 and winners will be announced on the contest website in October.
"At Nothing Bundt Cakes, bringing joy is at the heart of everything we do," said Chief Marketing Officer Angie Eckelkamp. "Our bakery-wide 25th birthday Confetti Bundtlet giveaway and $25,000 party contest is our way of thanking our guests for letting us be a part of their joyous moments over the years."
Nothing Bundt Cakes began as a modest baking operation run out of the homes of co-founders Debbie Shwetz and Dena Tripp in Las Vegas in 1997. The popularity of their moist, delectable Bundt Cakes, topped with cream cheese icing, quickly increased to the point where they had to open their first bakery, then another, and finally started franchising their unique concept.
Now, with over 450 locations in both the U.S. and Canada, Nothing Bundt Cakes offers four different cake sizes in nine delicious flavors. These include fan favorites such as Red Velvet, Chocolate Chocolate Chip, Lemon, Strawberries and Cream, and Confetti. The bakeries also offer an array of gift items and accessories for entertaining that all Bring the Joy™ to special occasions and everyday moments.
For bakery locations, visit www.nothingbundtcakes.com.

Make sure you are staying up-to-date with the latest and most important Florida news with Florida Insider. Whether you are interested in business, education, government, history, sports, real estate, nature, weather, or travel: we have something for everyone. Follow along for the best stories in the Sunshine State.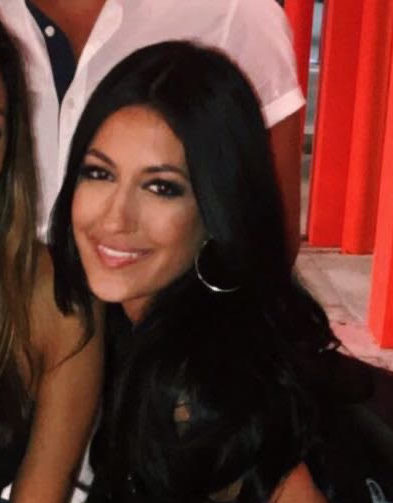 Born and raised in South Florida, Krystal is a recent graduate from the University of Miami with professional writing experience at the collegiate and national news outlet levels. She's a foodie who loves all things travel, the beach, & visiting new places throughout Florida.