CarMax Dealership – Hurricane Ian closes several dealerships throughout FL. – Courtesy: Shutterstock – Image by: George Sheldon
Several dealership groups located in Florida scrambled to close their stores Tuesday as Hurricane Ian ravaged the Gulf Coast, threatening much of the Sunshine State with flooding, tornadoes, high winds, and widespread property damage.
At around 5 a.m. Wednesday, the National Weather Service's National Hurricane Center announced the storm had intensified since then from a Category 3 hurricane to a Category 4.
As of 6 a.m., Ian was located about 55 miles southwest of Naples, Florida, and was headed northeast at around 10 mph. It continued to produce sustained winds, reaching speeds of 140 mph. The agency described the conditions in Southwest Florida as "rapidly deteriorating."
As of 5 a.m., a hurricane warning was put into effect on Florida's mainland from the Anclote River area to Chokoloskee, Florida. This region includes the Fort Myers and Tampa Bay areas.
According to the agency, a storm surge warning was in effect along Florida's Gulf Coast from the Suwanee River in the Panhandle all the way to Flamingo, Florida, in the south, as well as along the northeastern portion of the state from the Georgia border to south of Palm Coast, Florida. On Wednesday, tornadoes and widespread catastrophic floods were both possible in Central and South Florida.
Mandatory evacuation orders were issued in multiple counties both Tuesday and Wednesday.
Closing Up Shop
Asbury Automotive Group Inc. had planned to close 13 of its 24 Florida dealerships by Tuesday, with an additional 7 closed by Wednesday.
Initially, the group had already closed or planned to close 12 locations in Orlando, Brandon, Tampa, and Deland by 3 p.m. Tuesday.
Early on Tuesday night, spokeswoman Morgan Irwin announced that Asbury had chosen to close seven more locations in Jacksonville, Florida, by noon on Wednesday and one in St. Augustine, Florida, on the evening she spoke.
"The safety of our team members is our top priority," Irwin wrote. "We are keeping an eye on the impending weather and additional closures could take place, or may take place earlier than currently planned.
"At CarMax, we put people first, and that means the safety of our associates and our customers is our top priority," Terry Glass, CarMax Regional Vice President and General Manager of the CarMax Fort Lauderdale, Florida, area, said in a statement. "We have closed nine stores on Florida's West Coast and in Central Florida so our associates can have time to take necessary precautions. We will continue to monitor the situation and support our associates."
Tom Castriota, the owner of Castriota Chevrolet in Hudson, Florida, told Automotive News that his dealerships remained open, however, those employees who live in evacuation zones were not required to come in. The service department experienced over 30 cancellations from customers.
Unless Hurricane Ian lingered, Castriota Chevrolet would close Wednesday and reopen Thursday.
According to an email from Castriota, the dealership scrambled to move its vehicles from along U.S. Highway 19–which is about a mile from the Gulf Coast–to the "high ground of our property."
The dealership also moved anything that "wasn't nailed down" inside and placed unplugged computers on top of desks.
"We've been here 32 years," Castriota said over the phone. "So I mean, fortunately, we had maybe one major storm that came and did some minor damage, but when you have storms that come up, you're always prepared whether it hits or not. So yes, we have a standard plan and everybody reacts to it."
Teddy Morse, CEO of Ed Morse Automotive Group, announced that Ed Morse Cadillac Tampa and Ed Morse Mitsubishi in the Tampa area would be closed on both Tuesday and Wednesday in order to allow staff members to travel home for the storm. He said Thursday would be played by ear.
Before a storm, according to Morse, employees clear away debris from parking areas and bring as much inventory inside as they can, starting with the most valuable vehicles.
"It's not as much of an issue as in years past because obviously, we don't have as much inventory as we used to," he said.
Ed Morse Automotive Group has generator trailers on both Florida's Atlantic and Gulf Coasts. He said that if it were necessary, he would bring the Atlantic Coast generator west so that each Tampa store would have one on site.
"We were without power at a number of our dealerships for about a week and at that time, back in '05, we didn't have the big generators to run… so we were just closed," he said.
The biggest challenge after a storm lies in not only taking care of employees but also customers.
"You're going to have customers who have flood damage in their cars, who are going to need estimates on their cars," he said. "Some people might need to replace the vehicle, you know, so you know, that's just a balancing act. No big deal. We figure it out."
Helping Together
Ted Smith, President of the Florida Automobile Dealers Association, said his organization had sent out extensive guidance to dealerships on how to manage the storm.
One of his most important considerations was having a generator reopen the facility. "People don't think about that kind of thing," he said. The kind of generator big enough to start a dealership might still be available and accessible from industrial rental businesses, he said, unlike consumer generators which might sell out at hardware stores ahead of a severe disaster. He noted that insurers occasionally offer assistance with mobile units as well.
Smith has requested for members to volunteer their locations for staging areas for relief efforts, such as water or food distribution sites.
"A lot of my dealers did that voluntarily during [Hurricane] Michael," Smith said, calling it "really neat to see." FADA also sought to connect with state officials to coordinate such efforts, he said.
For years, FADA has offered a charitable fund made for employees after a natural disaster. Dealerships have the power to disseminate money from the fund itself and donate it to the staff with the greatest need.
"It's really been a nice program over the years," he added.
Helping employees also motivates staff to return after a storm.

Like what you see? Click here for more stories about Florida automotive news. Florida Insider is dedicated to educating, entertaining, and informing its readers about everything in Florida. Easy to read content at the palm of your hands and covering the stories that matter.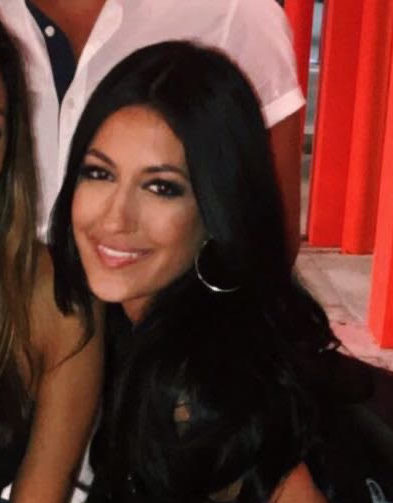 Born and raised in South Florida, Krystal is a recent graduate from the University of Miami with professional writing experience at the collegiate and national news outlet levels. She's a foodie who loves all things travel, the beach, & visiting new places throughout Florida.