Photo Credit: Volkswagen Logo
In the midst of a global microchip shortage that has put considerable strains on the automobile industry's supply chain, German-based Volkswagen and Franco-Italian chipmaker STMicroelectronics will collaborate to co-develop a new semiconductor. This news was released by both companies on Wednesday, July 20. This strategy demonstrates Volkswagen's (the biggest manufacturer in Europe) efforts to stay on top of the supply of chips that are used in progressively greater quantities in next-generation and low-emission vehicles.
Since the chip scarcity started to have an impact on the automobile industry in late 2019, higher-up executives have been mentioning hints that Volkswagen would establish its first direct relationship with second- and third-rank semiconductor suppliers. Back in May, Caridad (Volkswagen's software division) announced that it would also purchase system-on-chips from Qualcomm to support Level 4 autonomous driving standards. According to this, a vehicle is capable of managing all aspects of driving in a variety of situations without the assistance of a human driver. A spokesman for Caridad stated that the new agreement will not change the nature of the existing partnership, and neither party disclosed the deal's financial details.
Confirmed in a statement from both companies, both Caridad and STMicro are set to start co-designing the new chip and it will be part of the Stellar microcontroller family of semiconductors.
Murat Aksel, Volkswagen's purchasing head further mentioned "With the planned direct cooperation with ST and TSMC, we are actively shaping our entire semiconductor supply chain. We're ensuring the production of the exact chips we need for our cars and securing the supply of critical microchips for years to come."
The current global semiconductor shortage has taken its toll on automakers throughout the world as they are unable to service record-full order books with vehicles that must be serviced filling up warehouses. However, STMicro and Volkswagen are working diligently to ensure there is an end to this shortage.
Gear Up With Us
Are you excited about the future of new cars and EVs? We are too, here at Sunrise Volkswagen where the selection is always wide and the excitement to help our customers is never-ending! Whether you're looking to view our new vehicle inventory, or our quality pre-owned vehicles are more your speed; we've got you covered! In need of a refresh on your vehicle to bring it back to life? Our efficient service team can handle that with ease–schedule an online service appointment with our service center!
Whether it's financial help, general questions, any vehicle needs, or suggestions on easier payments for your vehicle; we're always here to help at any moment! Stop by today and see what we can do for you right now.
Like what you see? Click here for more stories about Florida automotive news. Florida Insider is dedicated to educating, entertaining, and informing its readers about everything in Florida. Easy to read content at the palm of your hands and covering the stories that matter.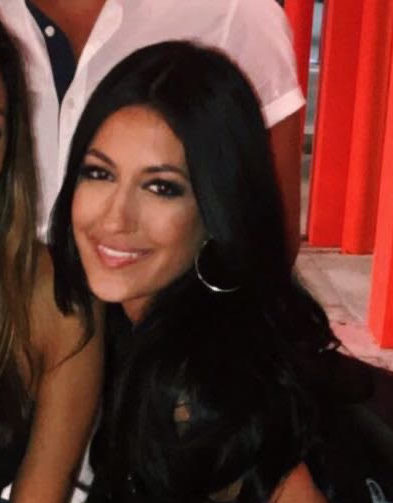 Born and raised in South Florida, Krystal is a recent graduate from the University of Miami with professional writing experience at the collegiate and national news outlet levels. She's a foodie who loves all things travel, the beach, & visiting new places throughout Florida.