Courtesy: Shutterstock – Image by Khairil Azhar Junos
Florida drivers can now access 18 states along the East Coast and Midwest with a new tolling transponder that is compatible with the widely used E-ZPass tolling system.
Floridians are very familiar with the tolling provider that grants them access to generally faster commuting times on paid roadways such as the Turnpike via a sticker or brick transponder provided by SunPass.
With the new SunPass PRO, Florida drivers can access multiple states without worrying about high pay-by-plate fees that otherwise would have been charged due to the lack of access by their current Florida, Georgia, North Carolina-only transponders.
The SunPass PRO expands access to Florida drivers beyond their past limit of North Carolina to as far north as Maine and as far west as Illinois (Minnesota will soon follow.)
This new transponder and collaboration with E-ZPass solve the problem of the older and still available SunPass transponders and SunPass Mini sticker by being more universally accepted across all states.
Oftentimes, travelers who choose to go on road trips or are required to cross state lines for work must have some transponder to pay a fee for using certain roads or entering tunnels. Those who choose to pay-by-plate instead of through a transponder are subject to higher tolling fees.
The collaboration between the two tolling providers has been years in the making and will certainly afford more drivers the convenience of traveling across the country.
"Our customers have long sought a solution where they can utilize a single toll account for their travels up and down the coast," said PJ Wilkins, executive director of the E-ZPass Group, in a statement.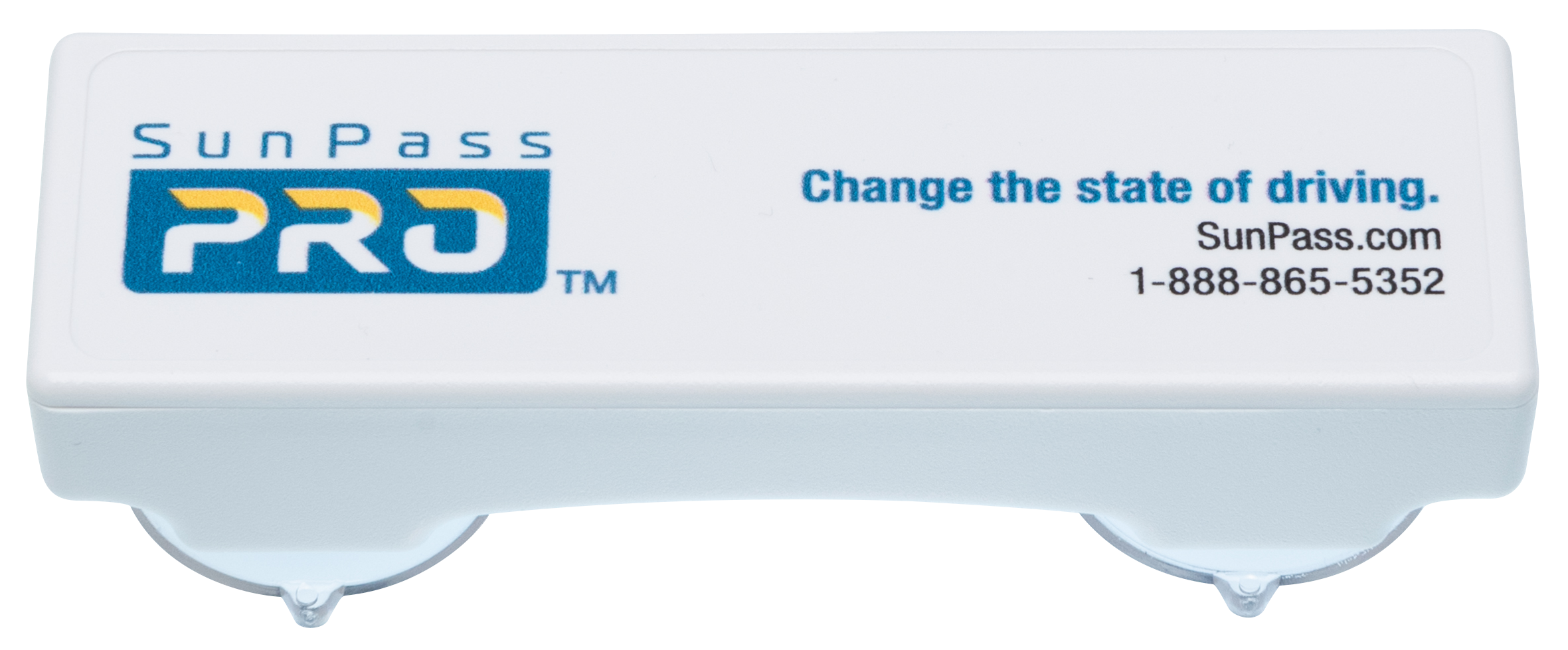 Additional benefits of the SunPass PRO also include:
Parking at select airports if enrolled in Easy Pay
Avoid lines at toll booths
A transportable device that can be used in rental vehicles
The SunPass PRO transponders will set back drivers $14.95, plus tax, and is now available for purchase online, in stores such as Publix and Walgreens, by calling 888-TOLL-FLA or at SunPass customer service centers.
Residents in Central Florida are already accustomed to seeing E-ZPass options within the metro Orlando region and that will soon expand to the rest of the state.
Drivers from the other states will also have access to the roughly 900 miles of Florida's toll roads thanks to the collaboration with E-ZPass.
"Florida's partnership with E-ZPass is the next critical step toward national interoperability, creating seamless transportation options for Florida residents and visitors alike," said Department of Transportation Secretary Kevin Thibault.
E-ZPass and SunPass are two of the largest toll systems in the nation and the effort will likely set a precedent for other states to follow—the catalyst for the eventual universal transponder law that was passed by Congress in 2012.
Stories that matter are our priority. At Florida Insider, we make sure that the information we provide our readers is accurate, easy-to-read, and informative. Whether you are interested in business, education, government, history, sports, real estate, nature or travel: we have something for everyone. Follow along for the best stories in the Sunshine State.
Terry is an avid Nascar fan who grew up attending races at Charlotte Motor Speedway in Concord, North Carolina, just down the road from his hometown of China Grove, NC. Terry currently resides in Wellington and has been writing for 15 years. He also enjoys watching the Road Runner Looney Tunes cartoon with his two sons in his spare time.