Miami Dolphins Home – Hard Rock Stadium Miami Gardens, FL – Courtesy: Shutterstock – Image by: YES Market Media
With his fiery running style, Mercury Morris knew how to energize crowds during his time playing at the old Orange Bowl throughout his Miami Dolphins career.
On Sunday evening, one of the greatest players in team history made a comeback on the field and brought fans out of their seats in a different way.
"Let's Go Dolphins!" exclaimed Morris into the microphone.
Morris stepped back onto Miami's home field alongside other Miami Dolphins legends such as Larry Csonka, Bob Griese, Larry Little, and Paul Warfield.
This was all a culmination of an eventful week honoring the 50th anniversary of Miami's Perfect 1972 season.
On Sunday night at Hard Rock Stadium, the four aforementioned Pro Football Hall of Famers ceremonially participated in the coin toss before the Miami Dolphins played against the Pittsburgh Steelers.
"Getting together as a group is very nice and it's nice for the Dolphins to do that to where we're actually looking at each other, pressing flesh and able to talk, lean on each other, smile, smoke cigars, and all of that," Csonka said earlier this week during a media session with reporters. "But there's a unity that goes on with the '72 team that goes on every year that it's the most alive team that I've ever been affiliated with—I think anyone has ever been affiliated with—because it's still competing."
Csonka was referring to the Dolphins' 17-0 record, which has yet to be surpassed by another team 50 years later. With a 6-0 record, the Philadelphia Eagles are the only club still unbeaten this year. If and when the Eagles lose, Csonka and the 28 other remaining players from the squad from 1972 intend to celebrate one more year as the only NFL team to accomplish the feat.
The ceremony came on a night Miami went up against the Steelers in a matchup of two large franchises which won six Super Bowls in the 1970s combined, as well as the team Miami fought to beat in the AFC Championship Game in 1972.
During the special game, the Dolphins sold concessions to fans at "1972 prices." Several of the items sold that night cost less than a dollar.
Miami's past team members also met present ones during the game.
Sunday Night Football in Miami kicked off with a roaring crowd chanting "Tua," ringing throughout Hard Rock Stadium in Miami Gardens. Fans were ready for Tua Tagovailoa to spring back into action after returning from a concussion protocol, and he and linebacker Elandon Roberts had the opportunity to meet Csonka, Griese, Little, and Warfield during the honorary coin toss.
Miami beat Pittsburgh 10 to 16 on this special night.
Are you interested in Florida sports? For stories like this and much more: Florida Insider is dedicated to educating, entertaining and informing its readers about everything Florida. Easy to read content at the palm of your hands and covering the stories that matter.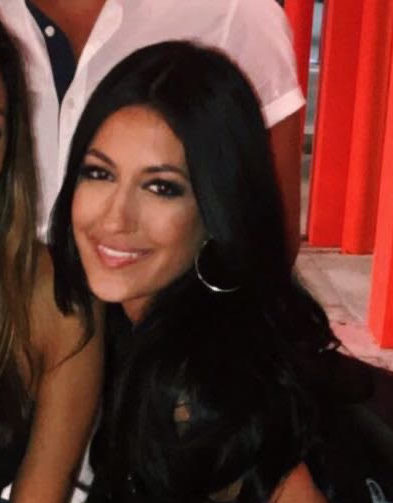 Born and raised in South Florida, Krystal is a recent graduate from the University of Miami with professional writing experience at the collegiate and national news outlet levels. She's a foodie who loves all things travel, the beach, & visiting new places throughout Florida.