Cheez-It Bowl – FSU Fans Cheering at Football Game — Courtesy: Shutterstock — Image by: Ruth Peterkin
On Thursday, the 13th-ranked Florida State Seminoles will compete in the Cheez-It Bowl from Camping World Stadium in Orlando against the 6-6, 3-6-Big 12 Oklahoma Sooners. The game is the only one in town and will be broadcast on the ESPN network for a nationally televised audience at 5:30 p.m.
For the first time since 2016, Florida State will try to finish with a 10-win final season record.
The Noles are 29-17-2 all-time in bowl games, including 3-0 in Orlando in what is now the Cheez-It Bowl (1990 Blockbuster, 24-17 vs. Penn State; 2008 Champs Sports, 42-13 vs. Wisconsin; 2011 Champs Sports, 18-14 vs. Notre Dame). This will be the Noles' 49th postseason game in program history.
In their sixth meeting in a bowl game, the Seminoles (9-3, 5-3) will look to snap the Sooners' current six-game winning streak.
Following the 1979, 1980, and 2000 seasons, Oklahoma won the Orange Bowl, while after the 1964 season, FSU defeated OU in the Gator Bowl. Hall of Famer Fred Biletnikoff led Florida State to a 36-19 victory in that year's Gator Bowl by setting then-school records with 13 receptions for 192 yards and four touchdowns.
The only club in the nation with top-10 offense and defense yards per play rankings is Florida State. The Seminoles are ninth nationally in both average yards per play (6.86) and yards per play allowed (4.73), respectively.
During their current five-game winning streak, the Seminoles have outscored their opponents 218-77 and outgained them 2,453 to 1,363 total offensive yards.
Florida State is rated 14th in the FBS for yards allowed on defense, allowing opponents just 139 rushing yards and 159 passing yards per game.
Orlando-based beat reporters were forcefully warned by "The Cheez-It Cartel" that the word "Cheez-Its" is incorrect and should not be used, and they have been adamant about pressing this point on numerous times. This advice has provided some insightful information.
Apparently, one "Cheez-It" is called a "Cheez-It."
According to their enforcers, you should call those who have several "Cheez-Its," "Cheez-It Crackers," not "Cheez-Its."
The Tomahawk Nation crew has analyzed all of the FSU and Oklahoma game footage that is available, charted each All-22 formation and snaps, run A.I. virtual simulations, gathered all of the data, and arrived at the conclusion that the Noles will win, most likely by a significant margin.
Are you interested in Florida sports? For stories like this and much more: Florida Insider is dedicated to educating, entertaining and informing its readers about everything Florida. Easy to read content at the palm of your hands and covering the stories that matter.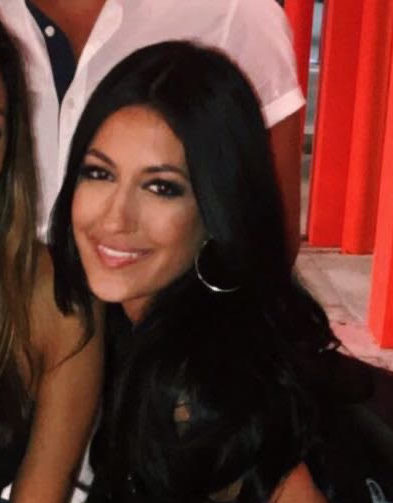 Born and raised in South Florida, Krystal is a recent graduate from the University of Miami with professional writing experience at the collegiate and national news outlet levels. She's a foodie who loves all things travel, the beach, & visiting new places throughout Florida.