Fort Pickens, Pensacola, FL — Courtesy: Shutterstock — Krumpelman Photography
The history of the Sunshine State goes far back. In 1559, about 6 years before the founding of St. Augustine, Florida, a group of Spanish settlers and explorers, led by famous explorer Tristan de Luna, dropped anchor in what would become Pensacola Bay. Here, they would attempt to establish a colony.
Only a few weeks after their arrival, a devastating hurricane blew in and sunk all but three of Luna's ships, forcing him to leave the settlement. Historians believe that this specific storm changed the course of history because soon after, St. Augustine was founded. Pensacola could have been the oldest city had it not been for the unnamed weather disturbance.
Eventually, Spain would form a settlement in what became known as the "City of Pensacola," and over time, the city has been thrown back and forth between not only one but five different countries.
From its early days under Spanish rule nearly 450 years ago to its more recent naval aviation history, the "City of Five Flags" is rich, deep, and colorful. Here are some of the best experiences in historic Pensacola.
Pensacola Archaeological Trail
The University of West Florida Historic Trust and Archaeological Institute, as well as the city of Pensacola, have joined one another to protect and bring the city's colonial past back to life along this mile-long walk through Old Pensacola Village.
The route takes visitors on a tour of the city from 1752 to 1821, stopping at several historic structures along the way. The walk explores the foundations of a historic kitchen and officer quarters erected by the British during the Revolutionary War, the remains of the British-built Fort George, and the spot where Andrew Jackson acknowledged West Florida as part of the United States in 1821.
There is no fee to walk the path which starts at the Pensacola Museum of History on South Jefferson Street. Admission to the museum is $10 for adults, $9 for seniors 65 and older, and $5 for children 3 to 13 years old. Admission tickets are good for 7 days and include guided tours of the Old Pensacola Village. Tickets can be purchased online or at the door.
Naval Aviation Museum
Pensacola is known as the "Cradle of Naval Aviation." NAS Pensacola has been the beginning point for the careers of U.S. Navy aviators since it was established in 1914.
The National Naval Aviation Museum, a 350,000 square-foot exhibit hall with over 4,000 aviation-related objects and over 150 magnificently preserved military aircraft and spaceflight memorabilia, was built to memorialize this piece of the city's history.
The museum has amazing interactive flight and virtual reality simulators that let you experience what it's like to be a Navy pilot or to go on the moon with the Apollo 11 astronauts. A 4K movie theater is also available.
The National Naval Aviation Museum is open Monday through Sunday from 9 a.m. – 4 p.m. to current Department of Defense (DoD) ID cardholders. Access to NAS Pensacola is limited to current Department of Defense (DoD) ID cardholders (active duty service members, retirees, and their families), and Veterans who own a Veterans Health Identification Card (VHIC) from the Department of Veterans Affairs, displaying the Veteran's eligibility status. DoD ID cardholders can escort guests as part of the Trusted Traveler Program but must remain together at all times.
No civilians are granted access to the base and museum unless sponsored through the Trusted Traveler Program until further notice.
A special visitor information line is available at 850-452-8450.
Fort Pickens
For over 185 years, Fort Pickens has stood looking over Pensacola and the Bay itself.
Following the War of 1812, the U.S. began building a series of stone forts that had 4-foot-thick, 20-foot-tall stone walls that could block foreign invaders.
Construction on Fort Pickens began in 1829 and was the largest of four forts built along Pensacola Bay and Santa Rosa Sound. The forts were built with the goal of protecting the city and navy base.
The fort was the site of the Battle of Santa Rosa Island, a fight with the heaviest artillery barrage in the history of the world. Eighty years later, the fort was used to defend the coast against potential foreign threats during World War II.
Pickens is a wonderful place to see. Its fort has hollow passageways that lead to a view of the surrounding bay and Gulf. Besides exploring the fort, the seashore offers more than 7 miles of hiking trails over dunes and sandy footpaths with beautiful views.
The fort is open year-round from 8 a.m. to sunset. Admission is $25 per vehicle, which is good for 7 days of entrance to the park.
Naval Live Oaks
Naval Live Oaks is one of the nation's oldest federally protected forests. After being determined that the land was a strategic source of material due to its plentiful amount of live oak trees that could be used for the Navy's fleet of wooden ships, it was put under the careful watch of the U.S. government in 1828 by President John Quincy Adams.
What makes Naval Live Oaks so special is its trails that stretch 7.5 miles long over sandy footpaths through wooded terrain. While most of the live oaks have been damaged by weather conditions over time, it is still a stunning and peaceful walk, specifically along the 2.4-mile Andrew Jackson Trail. This trail may have not been walked by Jackson himself, but it was once part of Florida's Federal Road, the first "coast-to-coast roadway" in the Sunshine State.
The Brackenridge Trail is almost a mile-long and teaches visitors the military and maritime history of the area as well as providing marvelous views of Santa Rosa Sound to the north.
Arcadia Mill Archaeological Site
A captivating journey back in time can be found at the Arcadia Mill Archaeological Site.
Located only 30 minutes northeast of downtown Pensacola in Milton, Arcadia was originally home to a multifaceted milling enterprise and town that dates back to 1817.
The largest antebellum mill on the Florida panhandle formerly stood on these 42 acres, and it wasn't just a sawmill and lumber mill; numerous other side companies thrived here as well, including a shingle and textile mill and an experimental silk operation.
Begin by visiting the mill's 1,000-square-foot visitor center and museum, where fascinating artifacts and videos bring the mill's narrative to life. The museum is open only Friday and Saturday from 10 a.m. to 4 p.m. Adults pay $6, seniors 65 and older pay $5, and children aged 3 to 14 pay $3. Children under the age of 3 years old are free.
Are you interested in Florida's history? For stories like this and much more: Florida Insider is dedicated to educating, entertaining and informing its readers about everything Florida. Easy to read content at the palm of your hands and covering the stories that matter.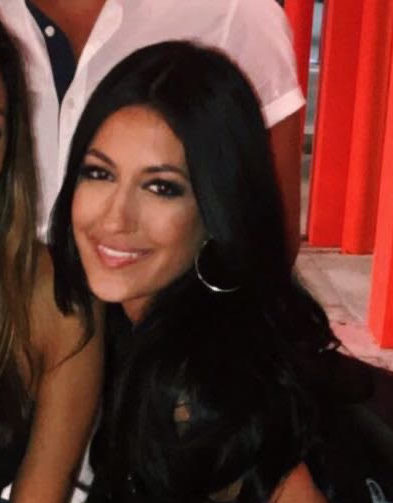 Born and raised in South Florida, Krystal is a recent graduate from the University of Miami with professional writing experience at the collegiate and national news outlet levels. She's a foodie who loves all things travel, the beach, & visiting new places throughout Florida.