Courtesy: Spirit Airlines
Budget airline Spirit Airlines is planning to expand its operations at Miami International Airport later this year, adding an additional choice for busy Florida travelers.
Based in nearby Miramar, Florida, the budget brand is known for its extremely low-budget fares, baggage fees, cramped legroom, and bright yellow planes.
The plans by the company to expand further into its neighboring market will undoubtedly provide more options for Florida travelers as travel around the country continues to surge.
According to a statement from the brand earlier this week, expansion plans are expected to take place in October. Flights from 30 cities, including Cleveland, Denver, and New York, as well as service to international destinations in Colombia, Haiti, and the Dominican Republic, will be available.
Currently, Spirit's main hub is located out of Fort Lauderdale-Hollywood International Airport, just a short drive from MIA. Spirit says it will not be reducing its fleet out of FLL and "intends" to remain the largest airline out of that airport.
However, this move is likely to ruffle some feathers once the expansion takes place.
Even though Miami International Airport is the larger of the two airports and has the space for a small expansion, Spirit will be swimming in uncharted waters as it battles MIA's largest fleet—American Airlines, for a piece of the pie.
According to domestic traffic data from MIA in 2019, American Airlines dominated the South Florida market in that airspace with roughly 75% of domestic flight traffic.
During the pandemic, air travel plunged to record lows across the country, but since coronavirus data has shown significant dips and vaccination rates are on the up-and-up, travel interest has quickly ramped up in South Florida's tourism market.
With strong demand for travel into the region, American Airlines has seen quite the activity on their planes, but that rise in demand also sparked interest for other low-fare airlines such as Southwest and JetBlue to hop into the frenzy.
Spirit Airlines will now join the other two low-fare airlines as an additional option and competitor in American Airlines territory beginning this October.
While flight schedules have yet to be released due to gate space and ticketing counter agreements, Spirit is trying to break further into the market with aspirations to become one of the largest providers at MIA.
The decision to expand will undoubtedly bode well for the travel industry as a whole and will inspire higher-fare airlines such as American and Delta to be more competitive in a bustling sector.
Spirit is expecting to end this month with 164 aircraft in its fleet, dwarfing its 2019 numbers by roughly 21%.
Are you interested in Florida travel? For stories like this and much more: Florida Insider is dedicated to educating, entertaining and informing its readers about everything Florida. Easy to read content at the palm of your hands and covering the stories that matter.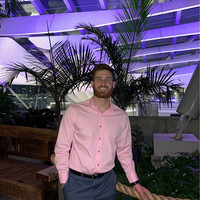 William is a South Florida native with professional experience writing at the collegiate and national news outlet level. He loves fishing, playing soccer and watching sports in his spare time and is a fan of all South Florida teams.