Morikami Japanese Garden — Courtesy: Shutterstock — Rose West Photo
Right here in the Sunshine State, you can take a trip to Japan without paying for airfare.
Delray Beach offers a little slice of Japan unlike any other. The Morikami Museum and Japanese Gardens is a beautiful 16-acre Japanese garden named after Sukeji "George" Morikami. Morikami was born in Miyazu, Japan, and migrated as an immigrant to the United States. He farmed in Palm Beach County for more than 65 years and passed away in 1976. Before his passing, he gifted his land to Palm Beach County.
"He really wanted his land to be continually appreciated by the community," says garden curator, Heather Grzybek. "Palm Beach County really took it to the next level and made it a place of historical and cultural significance."
Visitors are surprised to uncover a century-old connection between South Florida and Japan. It is here that a group of young Japanese farmers created a large community with the goal of revolutionizing agriculture in Florida.
Located in an incredibly tranquil setting, the gardens and collections are one of Palm Beach County's most beloved cultural attractions.
A walk through the garden takes guests through six different historical periods of Japanese gardens, from the eighth to the 20th century. Each garden is intended to express the ideas and character of a unique Japanese counterpart without any duplicate gardens, seamlessly flowing together as one.
"It's basically going through Japan's history and seeing how gardens have changed depending on what was going on in history at the time," says Grzybek.
Highlights include strolling paths, lakes filled with koi and other wildlife, the largest permanent outdoor bonsai exhibit, and a large bamboo grove.
The mission at Morikami Museum and Japanese Gardens is to "engage a diverse audience by presenting Japanese cultural experiences that educate and inspire."
"Since opening in 1977, Morikami has been a center for Japanese arts and culture in South Florida. With rotating exhibitions, tea ceremonies performed monthly (October through May) in the Seishin-an tea house, educational outreach programs with local schools and organizations, and Japanese traditional festivals celebrated for the public several times a year, Morikami strives to spread appreciation for the living culture of Japan," says their website.
The Morikami Museum and Japanese Gardens are located on Morikami Park Road in Delray Beach. It is open Tuesday through Sunday from 10 a.m. to 5 p.m.
Daily Admission
(Admission tickets are only available at the door on the day of your visit)
Morikami Members: FREE!
Adults (ages 18+): $15
Seniors (65+) $13
Military (with ID): $13
College Students (with ID): $11
Children (ages 6-17): $9
Children 5 and under: Free
Prices for festivals vary from daily admission prices.
No discounts are offered on festival days.
Group Admission (15 people or more)
Adult Group (per person): $13.08 plus tax
Children's Group (per person): $7.48 plus tax
Make sure you are staying up-to-date with the latest and most important Florida news with Florida Insider. Whether you are interested in business, education, government, history, sports, real estate, nature, weather, or travel: we have something for everyone. Follow along for the best stories in the Sunshine State.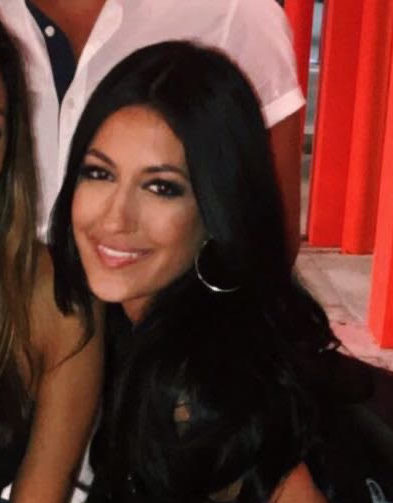 Born and raised in South Florida, Krystal is a recent graduate from the University of Miami with professional writing experience at the collegiate and national news outlet levels. She's a foodie who loves all things travel, the beach, & visiting new places throughout Florida.