Miami Heat Take On Boston at TD Garden – Courtesy: Shutterstock – Image by Keith J Finks
Before the start of Game 6 of the Eastern Conference finals, Miami Heat veterans Markieff Morris and P.J. Tucker told teammate Jimmy Butler, "Yo, we need 50. We need 50 tonight." Butler stayed quiet and only nodded before going into the game.
"I was like, 'Oh, yeah, he's about to play. He's locked in,' " Tucker said.
Butler scored a measly 19 points on 32 shots in the last two games, both losses that pushed the Heat towards elimination. The 32-year-old was playing with a right knee injury that put him on the sideline for Game 5 of their first-round series and the second game half of Game 4 in this one. Miami's future looked glum, facing a team with many youths on their side and an army of defensive weapons to shock Butler.
However, Butler put on a masterful performance as he ended the game three points shy of 50. His four steals, nine rebounds, eight assists, and 47 points were enough for the Heat to win 111-103 and force a Game 7 in Miami on Sunday evening.
"I think I did decent throughout the game," Butler said.
"It was f***ing incredible," Kyle Lowry said. "To do it on this stage, Game 6, win or go home, do or die, I wouldn't want to lace them up with anyone else but this guy."
Butler assisted or scored 24 of the Miami Heat's 29 first-quarter points, taking them to a seven-point lead that left the Boston Celtics and their fans nervous from the start. He scored sliding into open spaces, spinning quick into the lane, pulling from high up over the break, spotting up in a corner, and moving away from mid-range–all against a defense that was allowing 84.2 points per 100 halfcourt possessions in the series.
"We didn't match his intensity," Celtics coach Ime Udoka said repeatedly.
For every single one of Boston's moves, Jimmy had an answer.
"He played like his back was on the wall and he had an amazing game," said Celtics wing Jaylen Brown, who Butler helped limit to just two second-half points, "and we just had no answers for him tonight."
Butler's four 3-pointers of the night matched his total from the regular season and his 45-point performance against the Atlanta Hawks in the first round.
"Jimmy Butler is a great competitor; he really is," said Heat coach Erik Spoelstra. "You can mis-define him in a lot of different ways, but his competitive will is as high as anybody that has played this game."
With that, Jimmy Butler walked off the court with the weight of (hopefully) doing it all over again on Sunday.
Stories that matter are our priority. At Florida Insider, we make sure that the information we provide our readers is accurate, easy-to-read, and informative. Whether you are interested in business, education, government, history, sports, real estate, nature or travel: we have something for everyone. Follow along for the best stories in the Sunshine State.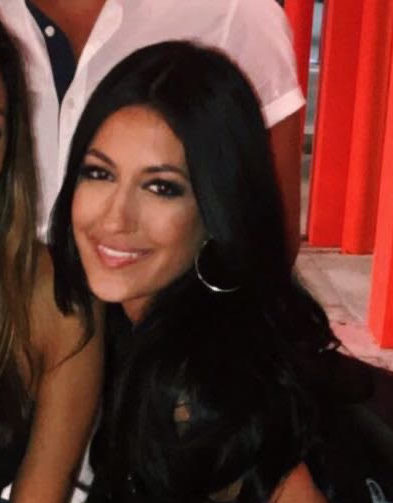 Born and raised in South Florida, Krystal is a recent graduate from the University of Miami with professional writing experience at the collegiate and national news outlet levels. She's a foodie who loves all things travel, the beach, & visiting new places throughout Florida.