Kenny G Performing Palm Beach County — Courtesy: Shutterstock — Joe Seer
Springtime has arrived on the Palm Beaches, and there are always cultural and art events for guests to enjoy. Here are three fun ideas for the upcoming week thanks to the Cultural Council for Palm Beach County, the official support agency for culture and the arts here in Florida's Cultural Capital.
BAM Festival in West Palm Beach
What better way to express to your young ones that "reading is fun" than with a family-friendly festival featuring illustrators and authors in downtown West Palm Beach? BAM Festival is returning for its fifth year Saturday at the Mandel Public Library and will feature discussions, panels, book signings, and readings with authors from around the world. Featured guests include Kwame Mbalia, Vanessa Brantley-Newton, Jarrett Lerner, Neal Shusterman, Christina Diaz Gonzalez, Yangsook Choi, and many more.
BAM Festival 2022: 10 a.m. to 3:30 p.m. Saturday. Mandel Public Library of West Palm Beach, 411 Clematis St., West Palm Beach.
Miami City Ballet at Morikami
Ballet performances and museums sound like the perfect mix. This Sunday, Miami City Ballet is heading to Morikami Museum and Japanese Gardens for a special pop-up performance of "To Florida, With Love," a short show created by the proclaimed ballet company. With the ballet set against the stunning natural backdrop of Roni-en Gardens at Morikami, who could say no?
"To Florida, With Love": Sunday. Performances begin at 1 p.m. and 2 p.m. and are free with admission to the museum. Admission is $15 for adults, $13 for seniors, and $9 for kids ages 6 to 17. Morikami Museum and Japanese Gardens, 4000 Morikami Park Road, Delray Beach. Info: 561-495-0233 or www.morikami.org.
Kenny G at the Kravis Center
In China, the unofficial national closing song for businesses is Kenny G's beloved 1989 instrumental ballad, "Going Home," and while we're not in Beijing, concert goers can experience smooth tunes from the man himself this week. The Grammy-award winning saxophonist will be performing his one-of-a-kind easy music stylings at the Kravis Center on Tuesday night.
"An Evening with the Iconic Kenny G" at 8 p.m. on Tuesday. Tickets start at $25. Kravis Center for the Performing Arts, 701 Okeechobee Blvd., West Palm Beach. Info: 561-832-7469 or www.kravis.org.
Make sure you are staying up-to-date with the latest and most important Florida news with Florida Insider. Whether you are interested in business, education, government, history, sports, real estate, nature, weather, or travel: we have something for everyone. Follow along for the best stories in the Sunshine State.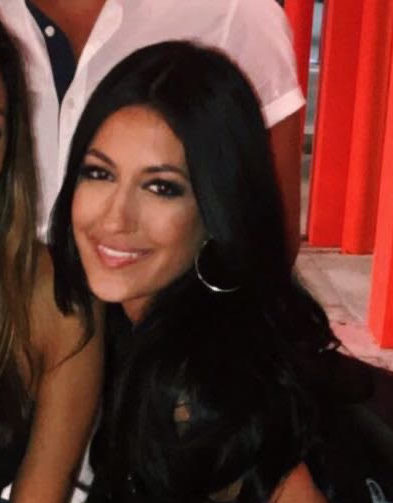 Born and raised in South Florida, Krystal is a recent graduate from the University of Miami with professional writing experience at the collegiate and national news outlet levels. She's a foodie who loves all things travel, the beach, & visiting new places throughout Florida.