Courtesy: Evan El-Amin – Shutterstock – Former President Donald Trump with a serious look as he delivers a speech at a campaign rally held at the Mohegan Sun Arena
Ron DeSantis and Donald Trump previewed a potential presidential primary showdown while holding dueling rallies on Sunday in the Sunshine State as the two men battle for supremacy of Florida and the heart of the Grand Old Party.
In Miami, the third in a four-city trip that has effectively elevated Trump to the forefront of his party's battle for control of Congress, the former president greeted supporters. The Florida governor, who is attempting to win a second term, conducted his own rallies while avoiding Trump in three counties on the other coast of the state: Hillsborough, Sarasota, and Lee.
Trump and DeSantis have coexisted for the previous two years in different parts of Florida, with Trump planning his next move from his Mar-a-Lago estate in Palm Beach and DeSantis making his name known from the state's capital in Tallahassee. But on a peninsula 450 miles long, it has gotten harder for the two to avoid one another as these midterm elections draw to a conclusion and a choice about their political futures looms.
"We have two very stubborn, very type-A politicians in Florida that are at the tip of the spear for the GOP," said one Republican official who asked not to be named. "They both command attention but they both have their own political operations and that's what you're seeing. It's already exhausting to talk about."
The last weeks before Election Day have seen a public outpouring of the long-simmering rivalry. At a rally in Pennsylvania on Saturday, Trump declared himself the front-runner in a fictitious GOP primary and took a direct shot at DeSantis, giving the governor a new moniker.
"There it is, Trump at 71 percent, Ron DeSanctimonious at 10 percent," Trump told the crowd as he read alleged poll numbers off a screen.
After Colorado State Senate candidate and Republican businessman Joe O'Dea vowed to "actively campaign" against Trump in October, DeSantis decided to endorse him.
"A BIG MISTAKE!" Trump wrote in response on his Truth Social platform.
In response, Trump posted a video of former Fox News host Megyn Kelly stating that if DeSantis wanted to run against him in the Republican primary, the GOP electorate would remain firmly in Trump's camp. According to a report from CNN on Friday, Trump might announce his next run for president as early as this month.
But scheduling conflicting events within Florida two days before a significant election day is particularly indicative of how tense the alliance between the two parties has grown. DeSantis, in contrast to other potential 2024 challengers, has not objected to taking on Trump in a primary, much to Trump's ire. DeSantis, on the other hand, thinks that such a concession would jeopardize his efforts to keep the spotlight on his current reelection campaign rather than what might come next, CNN previously reported. However, in a recent debate, when asked if he intended to serve a four-year term if reelected, DeSantis remained silent. DeSantis and his team have failed to openly disclose their plans for after the midterm elections.
Are you interested in Florida's government? For stories like this and much more: Florida Insider is dedicated to educating, entertaining, and informing its readers about everything Florida. Easy to read content at the palm of your hands and covering the stories that matter.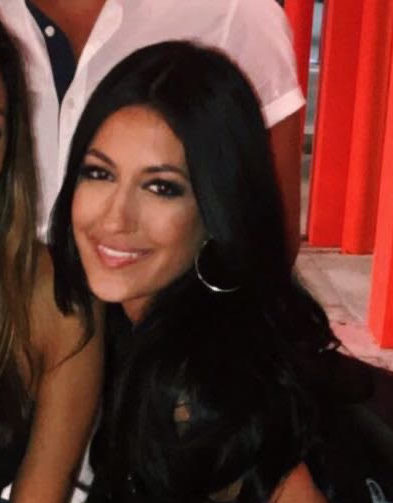 Born and raised in South Florida, Krystal is a recent graduate from the University of Miami with professional writing experience at the collegiate and national news outlet levels. She's a foodie who loves all things travel, the beach, & visiting new places throughout Florida.