People voting at precinct – Courtesy: Shutterstock – Image by Rob Crandall
Sunday was the final day of early voting in Osceola, Orange, and Seminole counties. Other counties in Central Florida ended their early voting period on Saturday.
Several voters who participated say it was an easy process.
"There wasn't a wait," said Nathan Horton, "they check your ID, I had a couple of minutes to get a ballot, vote and that was it. I don't think I was even in there 20 minutes."
"There was maybe one person I waited for, there were no lines. I heard very positive feedback from my friends who voted early," said Debra Reed, who also voted.
Bill Cowles, Orange County's elections supervisor, said he's seen fewer people voting early this year. "Unfortunately, compared to 2018, we've seen a significant drop in voters participating. I attribute that to the ballot. Again, candidates and issues are what motivates someone to cast a ballot."
After the early voting period, they say it is time to look ahead. The elections equipment rolled out on trucks throughout the weekend and headed toward the precincts. Orange County's elections supervisor said they are preparing for Tuesday.
"We're in the transition phase. Early voting ends Sunday night at 8 p.m. Polling places open Tuesday morning at 7 a.m. These trucks are loading up the voting machines, booths, and the physical equipment that goes to the 241 polling places," Cowles said.
He emphasized the importance of going to your assigned polling precinct on Election Day. "Make sure if you got your sample ballot, it tells you where your polling place is. If you got your new voter information card, it tells you where your polling place is. Otherwise, you can go on the website and look it up, or you can call us. But make sure you know where you're going before you go."
Cowles also said to remember to bring a signature and photo ID, as well as a filled-out sample ballot.
"Bring your sample ballot pre-marked, so all you have to do is transfer your votes to the official ballot, and you'll be in and out in no time."
The polls are open on Election Day, from 7 a.m. until 7 p.m. (local time). Voters who are waiting in line at 7:00 p.m. will have the opportunity to cast a ballot.
Stories that matter are our priority. At Florida Insider, we make sure that the information we provide our readers is accurate, easy-to-read, and informative. Whether you are interested in business, education, government, history, sports, real estate, nature or travel: we have something for everyone. Follow along for the best stories in the Sunshine State.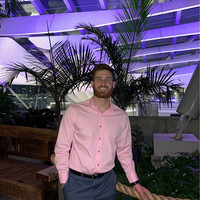 William is a South Florida native with professional experience writing at the collegiate and national news outlet level. He loves fishing, playing soccer and watching sports in his spare time and is a fan of all South Florida teams.