Courtesy: Image by Gerd Altmann from Pixabay
A new project is being conducted at the University of Florida by testing local sewage water to trace COVID-19.
Yes. Water filled with human fecal matter and urine is being tested to track the virus.
Researchers hope that by taking samples of sewage water from local manholes in the Gainesville area, the spread of COVID-19 could potentially be traced back to a hotspot area of infected students on campus and residents in the area—including asymptomatic carriers.
Studies have yet to provide a clear indication of where hotspots are developing most on campus due to the spike in cases after returning to in-person instruction. Researchers are hopeful that when cases are on the downtrend, the study will prove its effectiveness in tracing smaller populations of the virus.
The University of Florida is not the first group to conduct such a project. Similarly, other studies have been conducted at the collegiate level, such as at the University of Arizona. University officials at Arizona praised the efforts by saying it may have aided in the virus's containment early in the semester.
In one trial at the U of A, scientists were able to administer the test to an entire dormitory and trace the virus back to two asymptomatic individuals— they were then effectively quarantined and stopped a potential outbreak from happening. Hours after the students were placed in isolation, the waters were examined again, and samples showed no presence of the virus.
Essentially, a sample is taken from a local sewage line and tested for genetic material hinting at the virus; scientists then trace the line to a specific dormitory or residence hall and proceed to test students for the virus.
"The only issue here on campus is that we just have a pretty good number of cases here. Because there's so many, it's a little bit more difficult to find those asymptomatics when there's all these positives … in a fair number of the samples," said Joseph Bisesi, an environmental toxicologist and lead researcher for the project.
After samples are collected, Bisesi highlights the testing cycle takes about 24 hours.
The project began in May, but the first on campus samples were not taken until September when students returned to campus.
Currently, a team including UF service staff is taking between seven and eight samples from 28 locations on campus through above-ground street accessible manholes, according to WUFT News.
Like in any study, there are disadvantages to this method of tracing. Due to the number of cases at UF, tests cannot exactly point to the number in an affected area. Samples contain ex. traces of the virus but fail to highlight who and how many people carry the virus until tested.
Wastewater monitoring is a monumental step forward in tracing population immunity or lack thereof and is a complementary method of testing approved by the CDC.
Stories that matter is our priority. At Florida Insider, we make sure that the information we provide our readers is accurate, easy-to-read, and informative. Whether you are interested in business, education, government, history, sports, real estate, nature, or travel: we have something for everyone. Follow along for the best stories in the Sunshine State.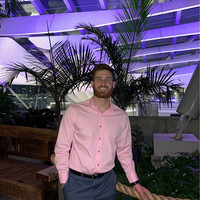 William is a South Florida native with professional experience writing at the collegiate and national news outlet level. He loves fishing, playing soccer and watching sports in his spare time and is a fan of all South Florida teams.