Uber — Courtesy: Shutterstock — Lutsenko_Oleksandr
Your next Uber ride or Uber Eats order may cost a little more than usual.
High gas prices have made it harder for drivers of ride-booking apps like Uber and Lyft, which means longer wait times for anyone trying to get somewhere or have food delivered.
Beginning on March 16, users can expect to see the price of every Uber ride in the Sunshine State increase by $0.55 cents while Uber Eats orders will be $0.45 cents more.
The rideshare company announced that it is implementing this short-term fuel surcharge to help drivers and Uber Eats delivery workers pay for the ongoing record-high gas prices.
For some drivers, every cent counts.
"Many people are feeling the sting of record-high prices at the pump—and that's certainly true of drivers and couriers," the company said in a press release statement. "While earnings on our platform remain elevated compared to historical trends, the recent spike in gas prices has affected rideshare and delivery drivers."
The adjustment comes as gas prices have gone up significantly in recent days thanks to oil market disruptions in response to Russia's invasion of Ukraine. The U.S. banned imports of Russian liquefied natural gas, oil, and coal, which could send pump prices even further.
As of Saturday, the average price of gas per gallon in the United States is $4.326, according to AAA.
Uber did not specify which locations are subject to lower or higher surcharges but said the fees are based on the average trip distance and gas price increase in each state. According to the company, 100% of the surcharge will go directly to Uber workers.
The surcharges are expected to last for at least 60 days, at which Uber will then decide whether they want to keep them in place or not.
However, Uber trips and Uber Eats orders originating in New York City will not be subject to the added fee. Uber's reasoning for this is that drivers in New York City saw a 5.3% increase to the city's mandated minimum earnings standard at the beginning of this month, and most delivery drivers in the city ride bicycles.
"On March 1, drivers in New York City received a 5.3% increase to the city's mandated minimum earnings standard, which accounts for increased operating costs, and the vast majority of NYC delivery workers use bicycles, not cars," Uber said in a press release footnote.
Make sure you are staying up-to-date with the latest and most important Florida news with Florida Insider. Whether you are interested in business, education, government, history, sports, real estate, nature, weather, or travel: we have something for everyone. Follow along for the best stories in the Sunshine State.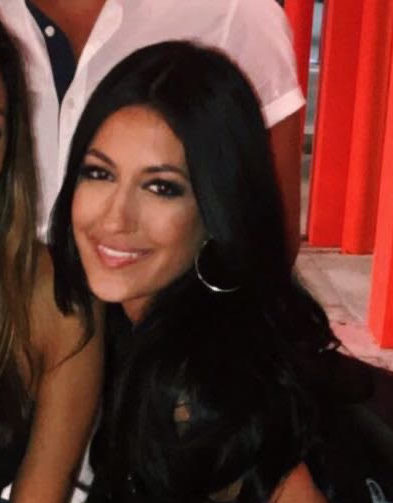 Born and raised in South Florida, Krystal is a recent graduate from the University of Miami with professional writing experience at the collegiate and national news outlet levels. She's a foodie who loves all things travel, the beach, & visiting new places throughout Florida.