Sun King Brewery opens in FL – Bartender pouring beer while standing at the bar counter – Courtesy: Shutterstock – Image by Master1305
If you didn't have any plans for the weekend, you do now!
Sun King Brewery, a leading light in the independent craft beer movement, opened up a brand new location on July 22 in Sarasota, Florida. The 5,000-square-foot taproom and brewery is located at 1215 Mango Ave., where JDub's Brewing Co. formerly sat.
With its headquarters in Indiana, Sun King has grown into the second-largest beer brewer in its state. The masterminds behind the company are Dave Colt and Clay Robinson. They first met when Clay was a student at Wabash College and Dave was the bar manager and assistant brewer at the now-gone Circle V Brewing Co. on the north side of Indianapolis. A few years later, while Dave worked at The Ram and Clay worked at Rock Bottom Brewery in downtown Indianapolis, they grew closer. Dave and Clay would frequently get together at the end of the week to drink beer and discuss both life and the craft of brewing, planning their future in the world of craft beer. Years down the road, they made their dreams reality.
The Sarasota spot will be the brand's first taproom and brewery in a different state, however, beer aficionados have been able to grab Sun King's offerings in cans and on tap since 2017 throughout several Manatee counties, Sarasota, Daytona, Orlando, and Jacksonville.
"We are thrilled to celebrate the opening of our Sun King Sarasota Brewery and Tap Room and are excited to get brewing, share our craft beers with thirsty beer lovers and contribute to the friendly Sarasota community that's welcomed us," Clay Robinson, co-founder of Sun King Brewery, says in a news release. "I am excited to move to Sarasota later this year and join our Florida-based team to oversee operations and collaborate with local businesses, community organizations and nonprofits."
Robinson added that the brand is dedicated to making a mark and giving back to each local community they are located in. They plan to work with several organizations in Sarasota, including ALSO Youth, the Humane Society of Sarasota, and the Selby Foundation.
The new Sarasota hotspot will feature 10 different beers on tap. While year-round brews like Orange Vanilla Sunlight Cream Ale, Sunlight Cream, and Keller Haze will be on the menu, the brewery will also have specialty and seasonal beers to offer, including ones that are created specifically for Florida beer enthusiasts.
The company's diligent commitment to handcrafted beers has been recognized with multiple medals at the Great American Beer Festival®, World Beer Cup® competitions, and the Indiana Brewers Cup.
"Sun King remains dedicated to independent craft beer and continued growth with a commitment to community development wherever our beer is sold."
Like what you see? Click here for more stories about everything Florida. Florida Insider is dedicated to educating, entertaining, and informing its readers about everything in Florida. Easy to read content at the palm of your hands and covering the stories that matter.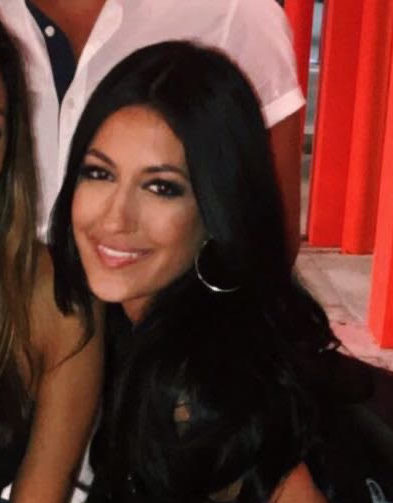 Born and raised in South Florida, Krystal is a recent graduate from the University of Miami with professional writing experience at the collegiate and national news outlet levels. She's a foodie who loves all things travel, the beach, & visiting new places throughout Florida.